Home Page Norton Parts For Sale Replica Honda Drum Brakes Works Benelli Replica The Bennett Collection
Big End Bearings Restorations Racing Achievfements Links Contact information Engine Development & Current Project
---
Sam Bennett has started road racing 2023
Hear is his progress
First time riding a norton, Mallory park practice day April 2023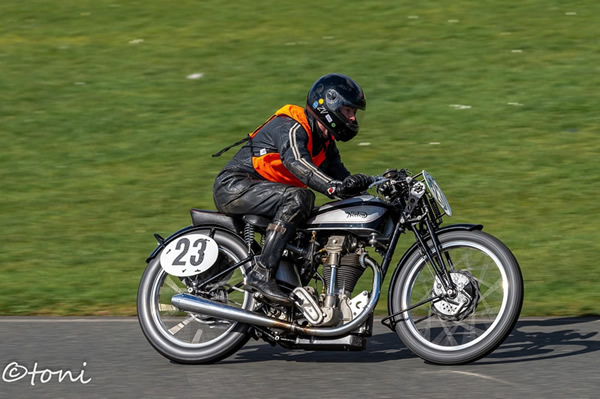 First race at Mallory park with a best result of second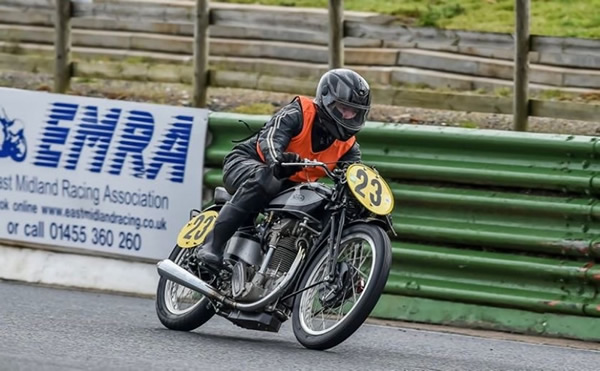 Changed 20" rear wheel for 19"
Sam racing at Cadwell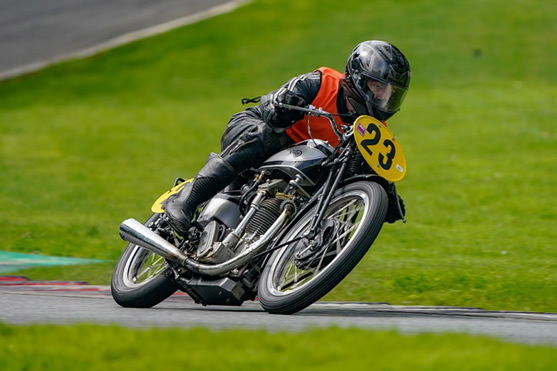 Fell off at hairpin ,foot rest to long
Changed 1 1/4" GP5 for orginal 1 3/16" tt bored out , now starts easily
Stripped engine to check everything
Shortened foot rests
added fuel filter and oil filter to return line
Sam wins his first race at Pembrey in the rain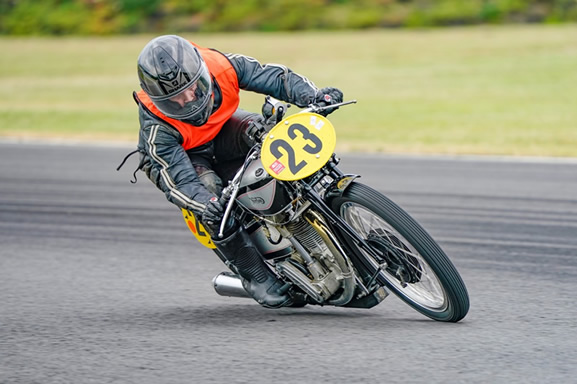 Changed stainless spokes in rear wheel for standed type to stop stretching
Took all the play out of the girder forks to inprove handling
added heat proof washer to carb so it will start when hot
fitted sturmey clutch as norton one fell to bits
added choke to carb as it may be week (on methonal)
Sam winning in the Rain at Darley Moor
Mend chain case/number plates,all cracked
loctite many bolts
New top on carburetor,old one loose
Sam wins all five races at Anglesey
Mend chain case agan
Older Events
Here you will find a variety of different events which we have been involved with over the past couple of years.
As you may be aware we have and still do participate in various hill climb sprints and circuit races throughout the UK and Europe, aswell as the anual bicycle rally's located in Boulogne - Sur - Mer France.
Belgium - Geddine Classic TT 2013
This August, Jack entered his first circuit race and chose Geddine Belgium. Andrew, Ian & Graham backed him up by bringing our 1948 Manx and the 1932 Sidecar outfit.

The race was held over the weekend of August 24th & 25th at a rather overcast and at times wet circuit.

We had a wonderful time which resulted in us all leaving with a trophy! Jack managed to suprise himself and came away with a 3rd place.
Boulogne-Sur-Mer Bicycle Rally
As well as keen motorcycle enthusiast's we also have developed an interest in vintage bicyles. The Bennett family have been involved in the Boulogne cycle ride over the last 4 years where we attended in 2010, 2011 and 2013.

The event takes place in Northern France at Boulogne Sur Mer within the grounds of the Chateau Musee. The site is greeted with many bicycle enthusiasts young and old, ready to take part in the 23 mile round trip around the aproximate route of the historic Boulogne Grand Prix circuit.

There are many stops at various bars along the route in order to purchase a well deserved beer! As well as a lunch stop half way around the route.

The event normally occurs towards the end of May each year (25th/26th) at around 9:30am for a 10:00am start.

We Hope to see you there!

For more information visit: