Established in 1974, we are a friendly club of model flying enthusiasts.Our main flying site is at Stickfast Lane, near Iwade in Kent.The club also hasa field for free flight & gliders near Harty on the Isle of Sheppey. If your interested in joinng, pop down to the Stickfast Lane field on a nice flying day for a chat or, alternatively post on the club forum. For membership or other enquiries Click Here
---
Final Indoor Flying Session is Sunday 11th March
10 am to 3 pm £7-50 to fly
£1-00 to spectate
All Proceeds go to Air Ambulance
There will also be a '4 Sale Table'
There will be no charges AND it will only be open to those who are at the indoor flying. (It isn't open to the public!) We will however, place a KAA box near the table so if you feel like making a small donation…you can! (See…. we are good to you!) All you need to do is attach some form of contact name and a price, so that any perspective customer can talk with you personally.
Please note: MMFC will provide the table space, but are not responsible for negotiations or anything to do with the sale.
Come along to the final spring indoor flying session on Sunday 11th of March. Usual venue at Medway Park, Gillingham. 10am to 3pm . £7-50 to fly or £1-00 to spectate. All profits go to Air Ambulance collection.If you are not a club member then please bring your BMFA insurance if you intend to fly. Look out for our indoor flying sessions Starting again in October this year .
Sarah enjoying her first go at indoor flying!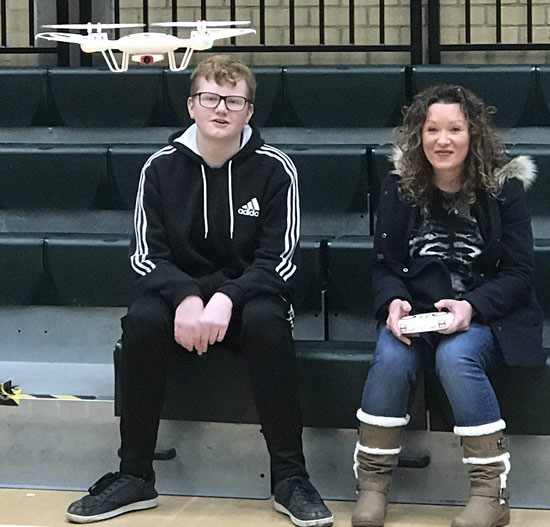 ---
For pictures of flying and club activities see the club facebook page. Got any pics? Post them on Facebook! We also now have a twitter account (see link below)

Last Updated
18th Feb 2018
---
Flying Times
IC & 'noisy' electric (incl.EDF)
From 10am to 7pm
Gliders/Quiet Electric
Dawn-Dusk
NO PULSE JETS
OR
TURBINES
(incl. turbine Helicopters)
Click to See New Layout for Pits, Runway and No Fly areas.
---
Lipo Safety Booklet
Safe and effective use of LiPo batteries.
Click Here To Read It.
---